So my friend Liz is a jerk, because she asked earlier this week wanting to hear more about my mishaps on my blog, and then I got caught in two storms this week traveling through Texas…
Before I get to the storms though, this campsite in Sandy Creek near Jasper, TX is pretty much my favorite camp site I've stayed at so far. The temperature was cool enough I wasn't in a rush to get my tent set up to change out of my gear. Not only that, I was right on the lake! I got to watch a few storms roll by while I already had the camp set up, which was pretty slick.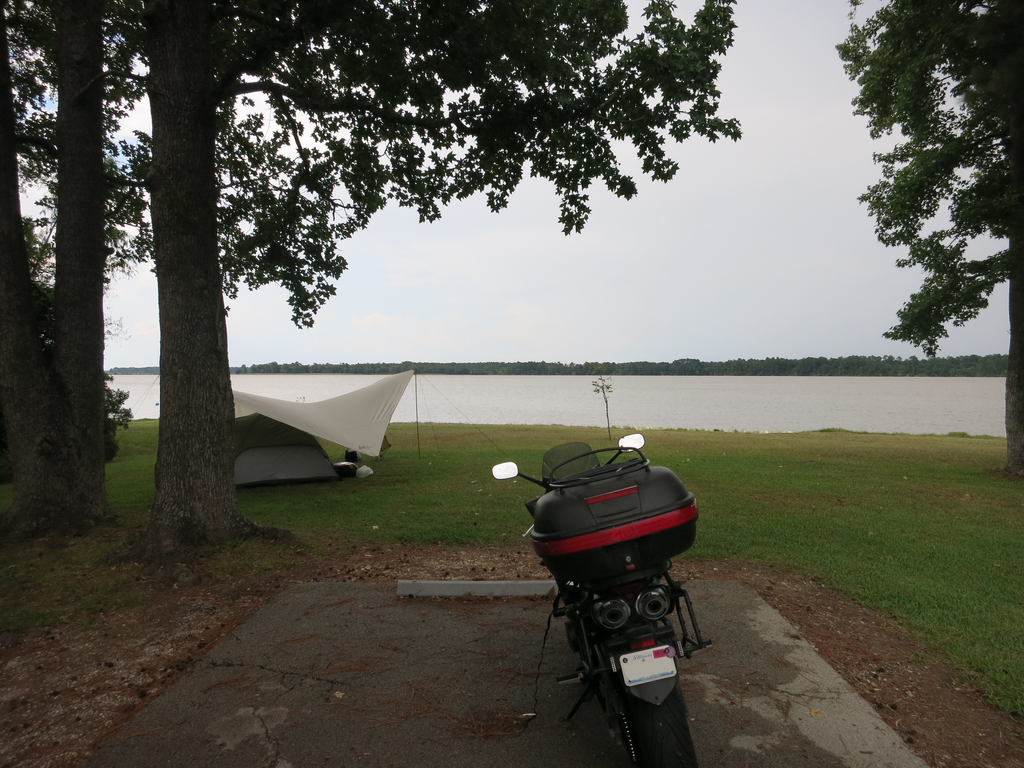 The real adventure though was riding into Austin the next day. Just about 30 miles out from the city I saw a storm coming up so I switched into storm mode, putting on my rain suit and waterproof gloves. About 15 miles from the city I got caught in a few good wind gusts and tried to pull over beneath an overpass with a few cars for a quick break. And that was the first drop I've had on this trip. I must have grabbed a little bit too much brake on some gravel or something, but there was minimal damage. I'm not even bruised anywhere, so that's nice. Had to take everything off the bike to pick it back up though, not the most fun in the rain.
Austin was great to visit with Brad, we spent a day shopping, walking around Zilker Park, had some delicious local food, and caught the new Star Trek at the Alamo Drafthouse. Unfortunately I didn't take any pictures, but Zilker park is pretty awesome.
Leaving Austin is where I think the trip starts West in earnest. West Texas is pretty amazing to ride through, I can see why people say the sky is bigger down here.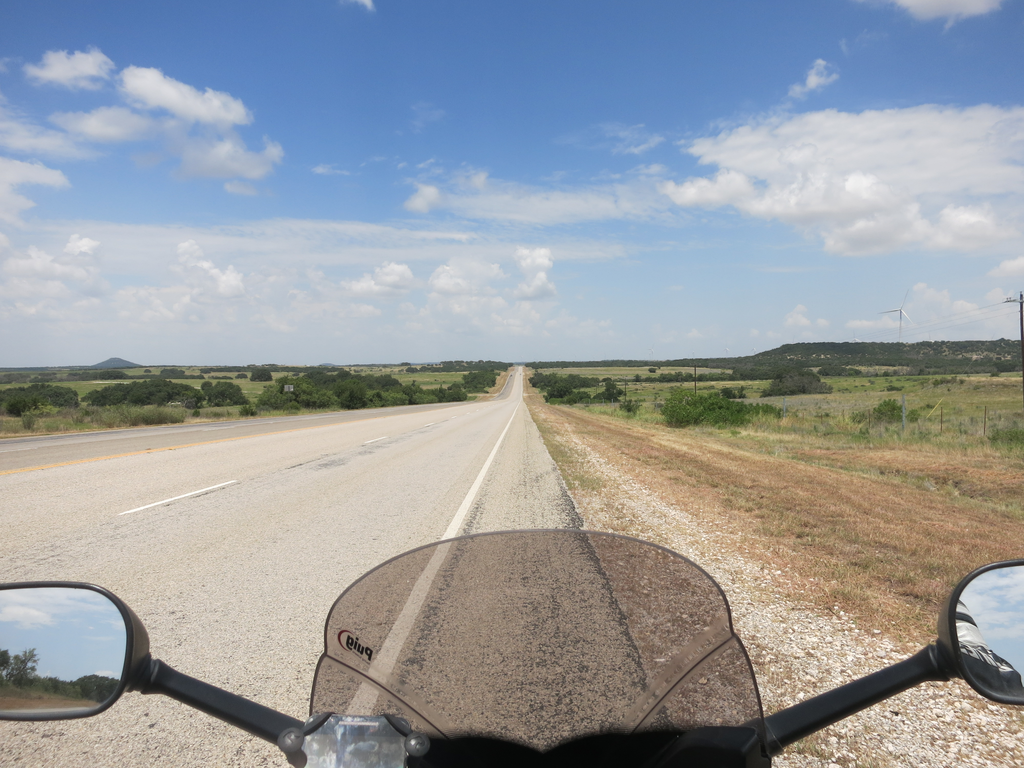 Unfortunately I got caught in a second storm tonight, and the campground I had planned out didn't seem to actually have any camping space… So I'm spending the night in a hotel, womp!
Also turns out my waterproof gloves are a huge pain. They have a liner that when it gets tangled up, it takes like 10 minutes to put the gloves on. Not fun on the side of the road in the rain… And then once they're on they're not even waterproof anymore, double womp. Will have to find some gear stores along the way and see if I can find anything better…