After getting stormed out in Texas in the last blog post I headed into New Mexico. First stop was to go through Roswell, and since I'm not much of a UFO buff I thought it'd be cooler to check out the Contemporary Art Museum there. Apparently they have an artist-in-residence program where they bring artists to live there for a year and just make stuff. Of course the first piece as I walked in was very apt: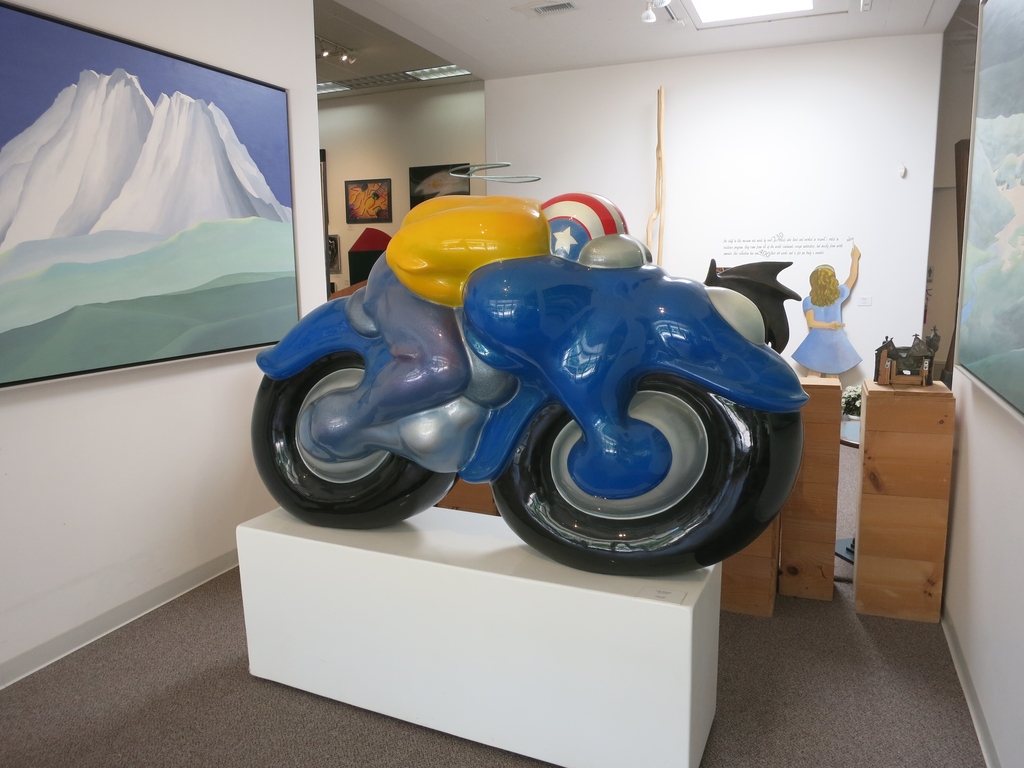 From Roswell (elevation 3.573 ft.) I headed up to Baca Campground (elevation 6,404 ft.). This is where I started learning I shouldn't be riding in the afternoon heat at elevation, it gets really difficult. On the plus side this was probably the most remote campground I've stayed at. The campground rules included limits on how much livestock you could have with you.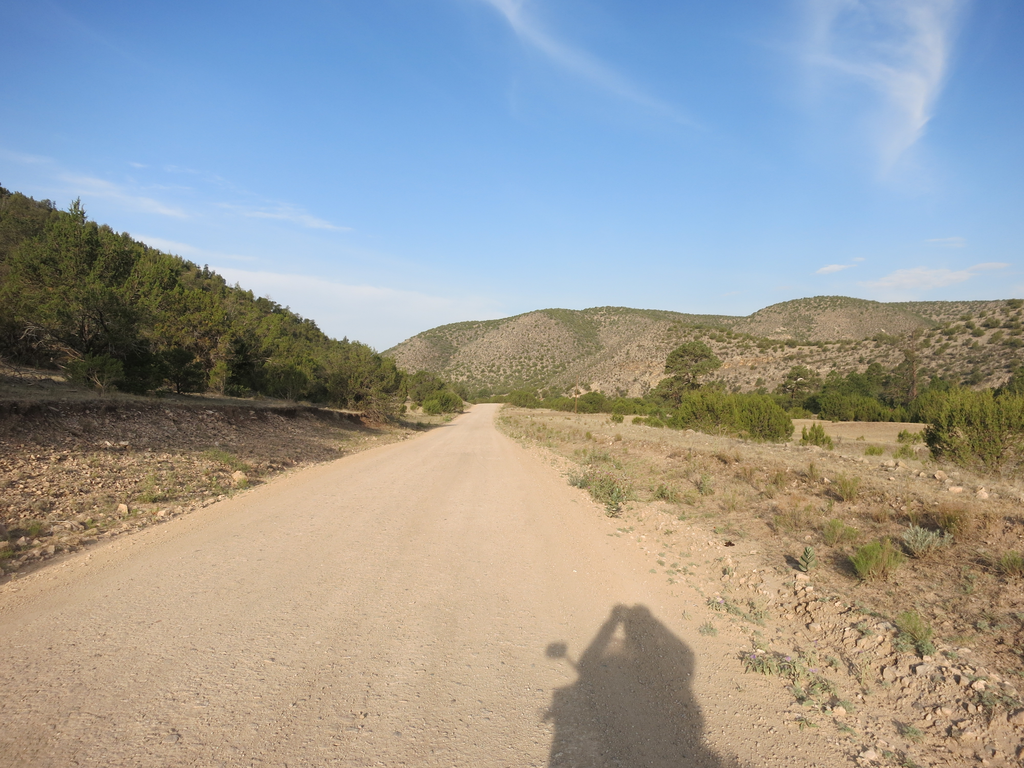 My other fun campground activity was changing my front brake pads. Turns out they needed it…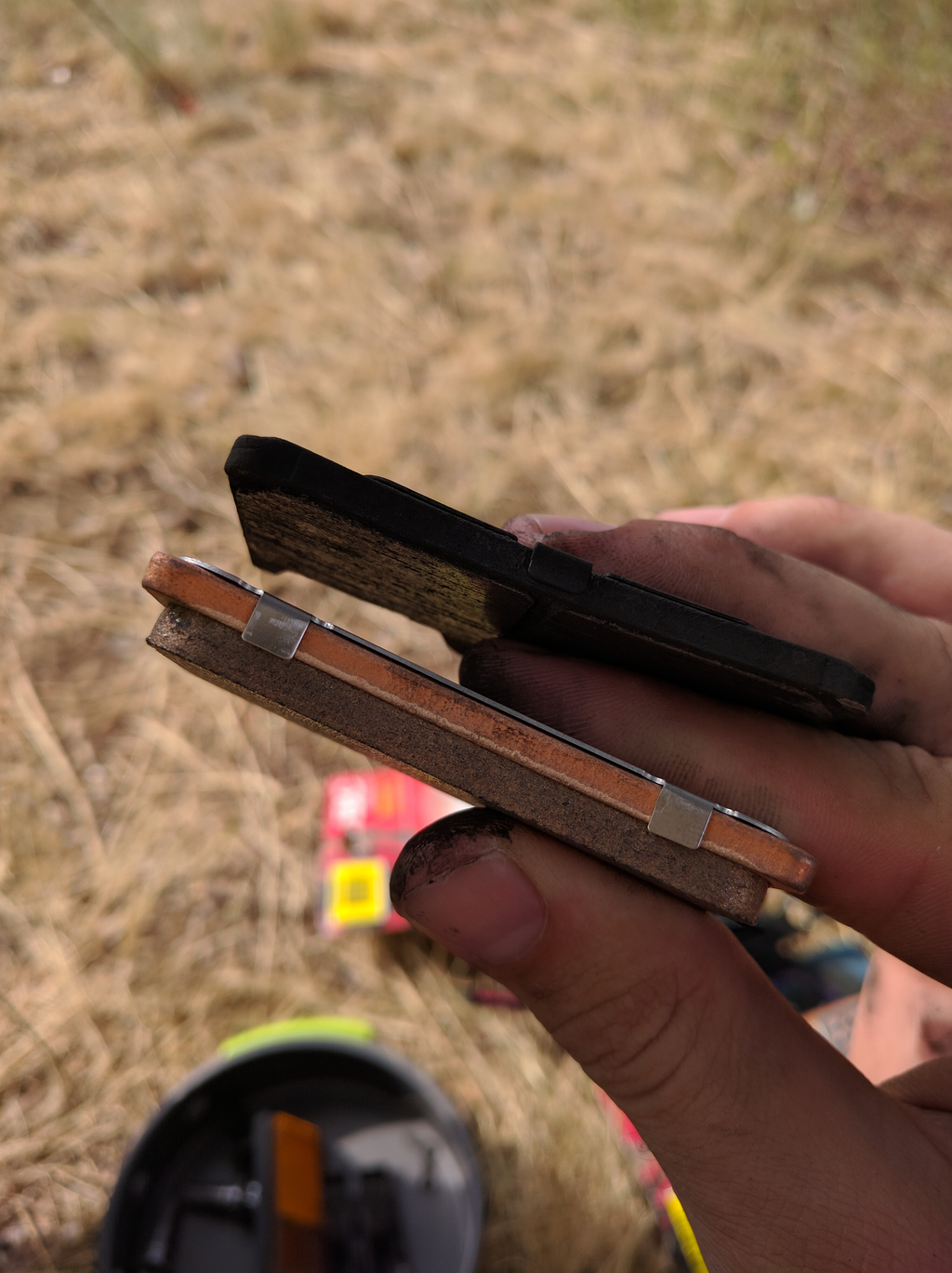 An early start from Baca brought me into Albequerque (elevation 5,312 ft.). This is where I started to notice my bike was acting funny. I was stalling out just from stopping at lights, and I didn't have the oomf I used to when getting on the highway. Looked like my new brake pads were a little tight, but I took it into Moto-Authority to have their mechanics look at it anyway. They said I did the brakes right, and the weak power from my bike is probably from the elevation. Which is weird since my bike is fuel injected, and the ECU should take care of that… I still want to check the air filter but haven't gotten around to it.
After spending the afternoon at the bike shop I started heading out to a campground north of Albuquerque but got caught in another storm. It was pretty awesome seeing the rain and the lightning over the mountains, but I'm sad to say I was too distracted by the wind gusts to take pictures. Womp.
So the next day from my cozy hotel room I headed up to Monuments Valley (elevation 5,200 ft.), again taking mind to get most of the miles out of the way in the morning before I start to fade in the heat.
The primitive campsite I had reserved unfortunately didn't have any shade at all, and the ground wasn't suitable for pitching my trusty tarp, so I hung out in a covered patio area nearby. From there I found a sunset tour of the valley which was pretty amazing.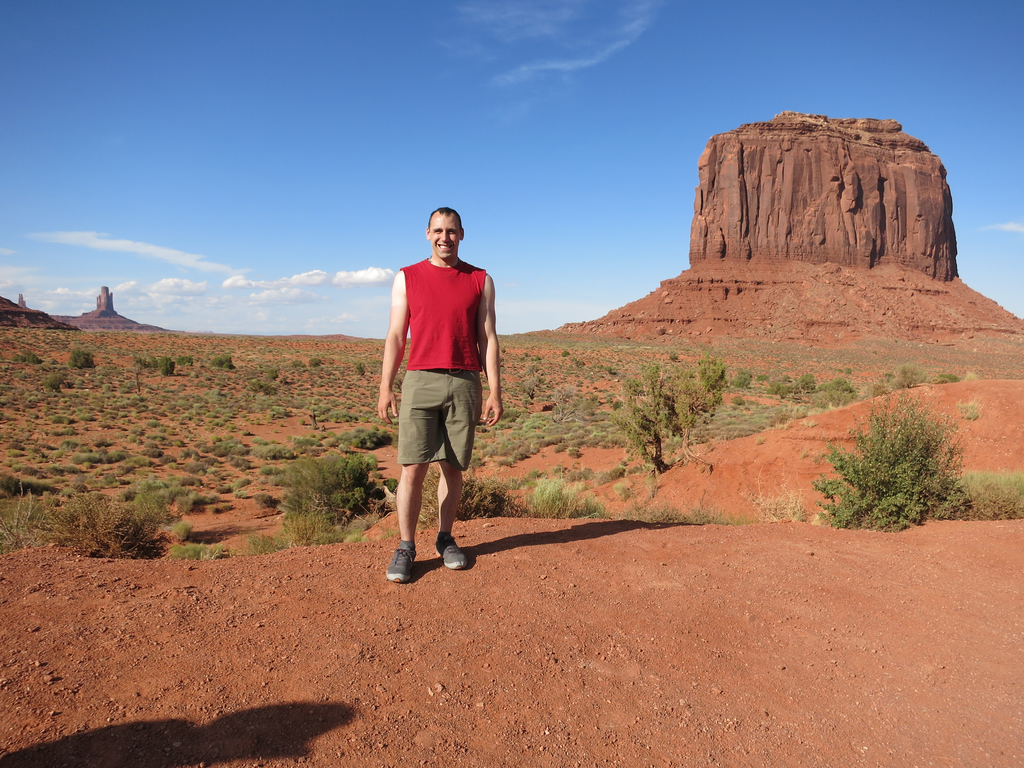 Next stop after Monuments Valley was the North Rim of the Grand Canyon. From what I had read it's much easier to show up without reservations at the North Rim than at the South Rim. And once again i had to be careful to get most of my riding done in the morning, since the highway out to the North Rim is pretty hot and desolate.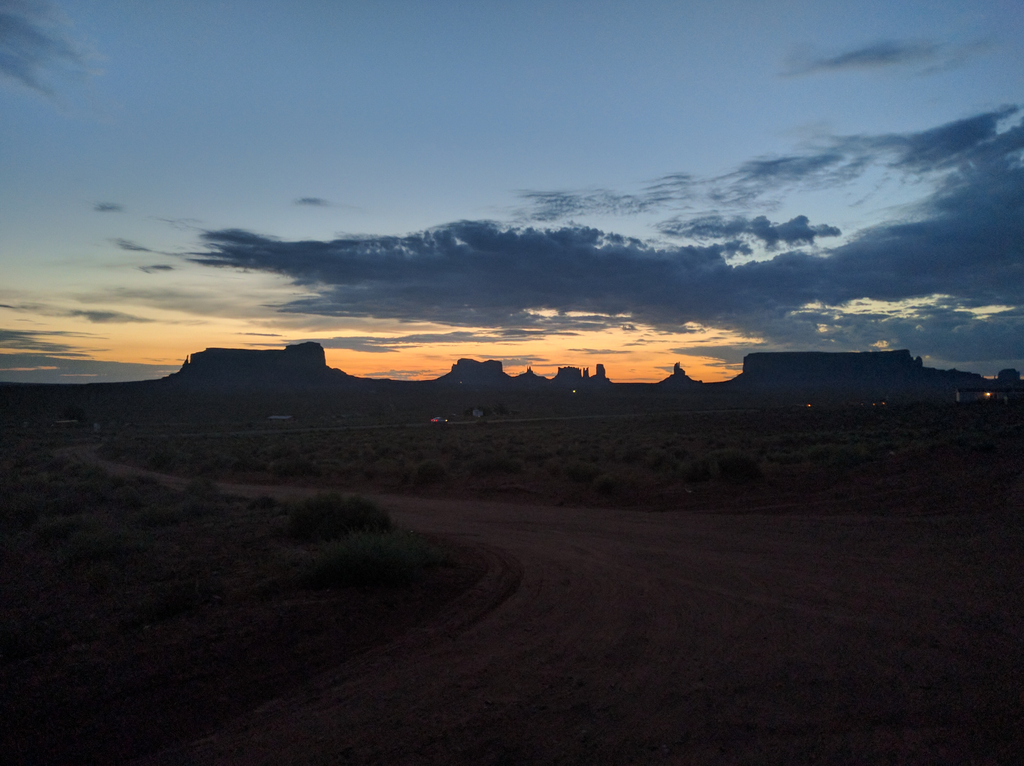 Once again the ground was not cooperating with my tarp stakes, and so began my most creative tarp pitch yet. That's a slack line between two trees, with the other corners anchored on some heavy rocks: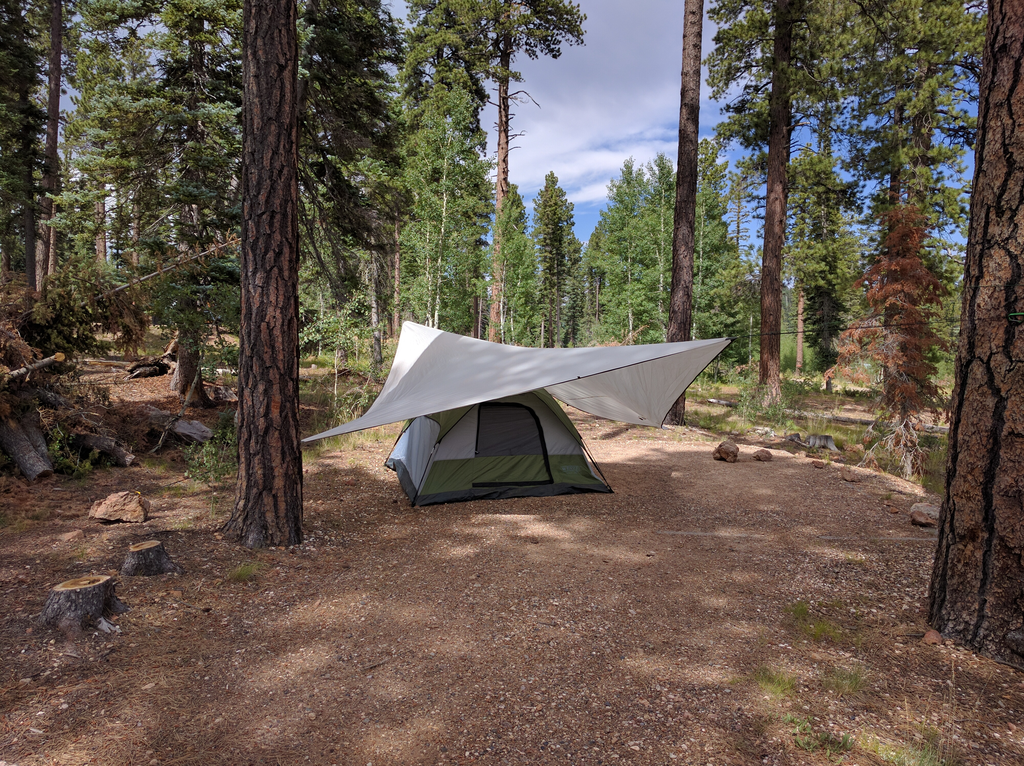 It's a little bit extra work but putting up the tarp over the tent is pretty awesome. Even though the tent is waterproof it prevents condensation from forming inside the tent, so all my stuff stays completely dry. Additionally, even when it is raining I still have space to sit outside and read or cook. It's a really nice set up for watching storms go by like I did in Texas and here at the Grand Canyon.
I spent a day riding around the South Rim, mostly just going to the places that didn't require much hiking, since coming from a motorcycle would require a costume change. The scale of the thing is amazing.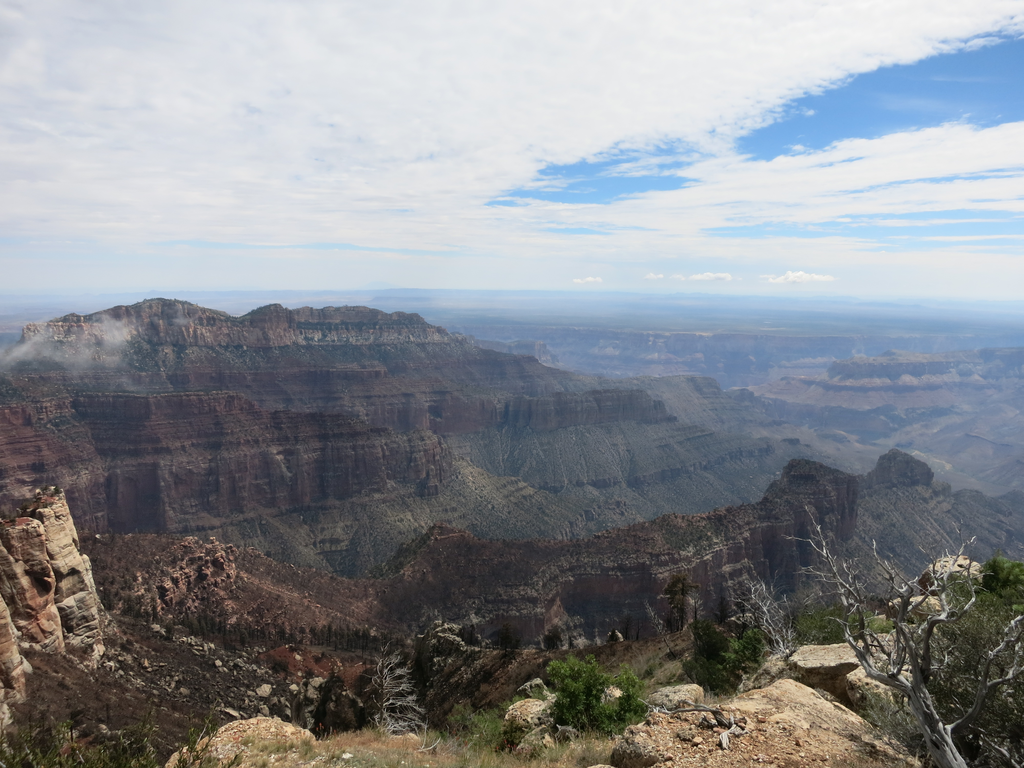 From the Grand Canyon I'm starting on towards the west coast, more updates to come!