From the Grand Canyon I headed south, through Flagstaff and into Sedona. I knew that Sedona had some cool rock formations, but what I wasn't expecting was to plunge into a small canyon through a series of hairpin turns over the course of a few miles. Sedona is a little tourist town nestled inside a small canyon, so the highway in from the north you ride between these beautiful red canyon walls. Sadly my pictures don't really do it justice, I was more concerned with how technical the road had become.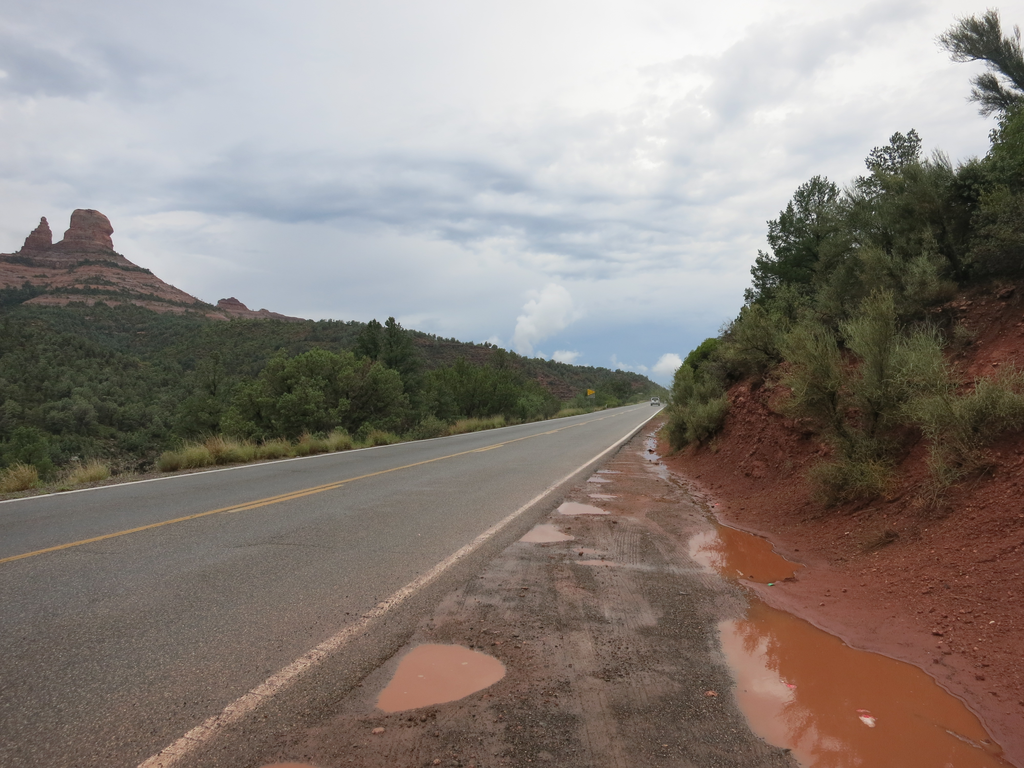 At this point I had been camping for 3 days or so, it was time for a shower and some clean laundry. I strategically picked a motel that was within walking distance of a laundromat, and that's where my last blog post was made from.
Sadly this is also the evening I learned from my partner Brad that our friend Thom had committed suicide. It's been really difficult for all of us to deal with. Thom was a great friend and we knew he was troubled but we never thought this could happen. While his death impacted others a lot more than me, it did make the next few days of the trip difficult. (we're also raising money to help support Thom's family, if you'd like to contribute https://www.gofundme.com/2jc72teg)
It was a little bit rough, having just heard the news, but leaving south from Sedona I decided to push myself on the first day, to make the next two days into Los Angeles easier. Then I discovered that riding through this section of the desert is miserably hot. LIke, I could pour some water down my undershirt to keep cool, and it would have completely evaporated by the time I took another break in about 40 minutes. The plan was to camp north of Yuma but I wound up at a hotel instead.
On the plus side I did see my first saguaro cacti! Hello new saguaro friends!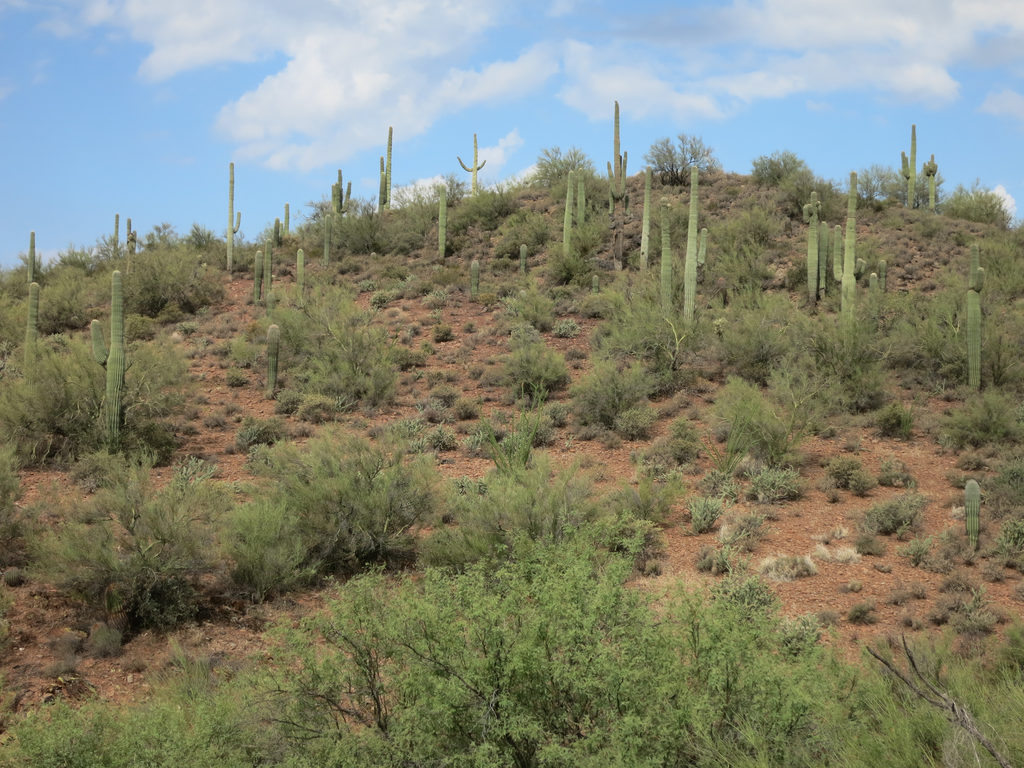 The original plan was to stay in Joshua Tree the next night, but I opted to cut towards the coast through San Diego instead. It was such a relief coming over the mountains near San Diego getting into the cooler marine weather. While in San Diego I decided it'd be fun to stop by the model railroad musem there, since that had always been a favorite hobby of my dad's.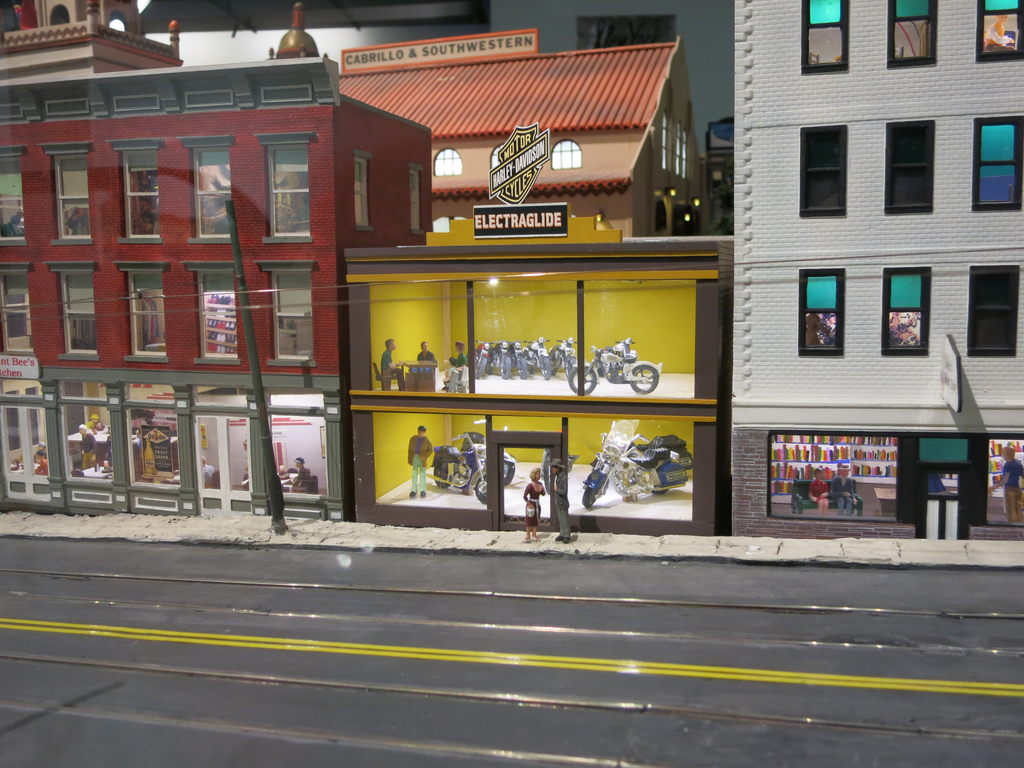 I wanted to camp near San Diego but wound up in a hotel instead, turns out those beach campgrounds fill up fast. It was a pretty cool ride up through all the coastal tourist and surfing towns there. One more hotel stay and I made it up to my friend's place near Los Angeles.
Spent the weekend as planned with my friend, but the timing worked out that I would be able to fly back from Los Angeles to Chicago for a memorial BBQ for Thom. I really needed to see all my chosen Chicago family and it was really good to briefly reconnect with everyone while we mourned Thom. He truly was well loved, as evidenced by the amazing turnout at this memorial. It was emotionally difficult but really nice to see everyone again, and I'm very grateful to my friend near Los Angeles that let me keep my bike and luggage at his place while I was gone.
From Los Angeles I started North towards the Bay Area. This time I was able to get into a campground, and the ride up was beautiful. And again, it was a more technical ride than I was expecting with a lot of turns. It was also pretty cold, I finally got to get out the layers that were taking up so much of my luggage space.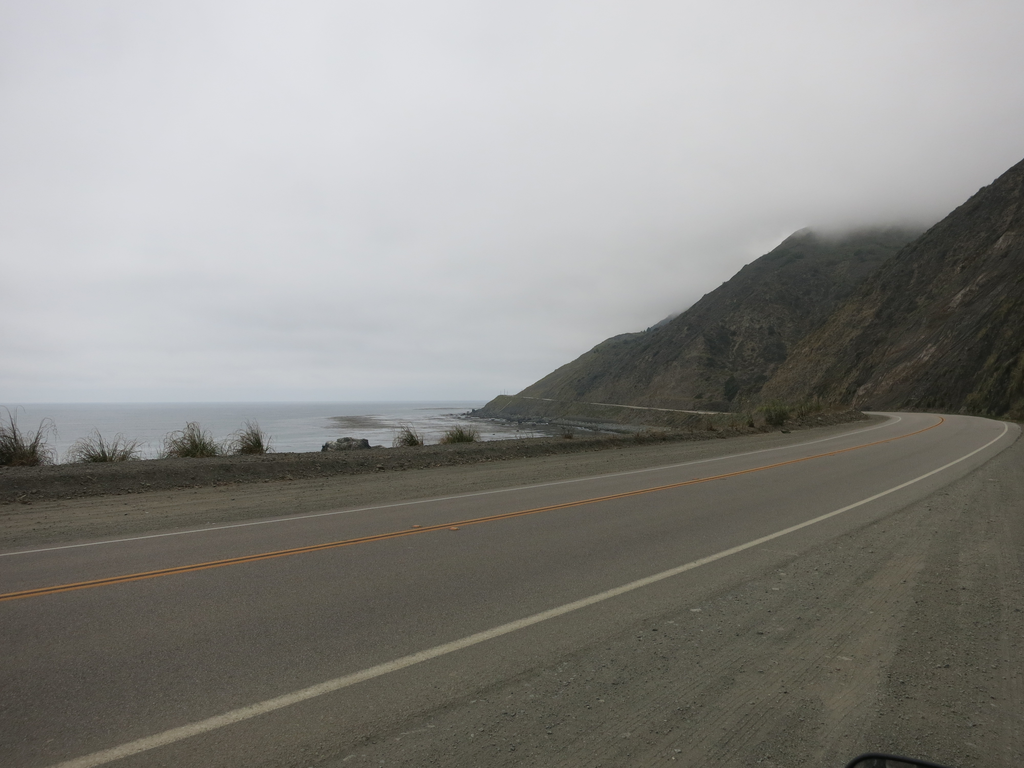 I also saw the big forest fire going on now near Big Sur, which was interesting to see from the highway.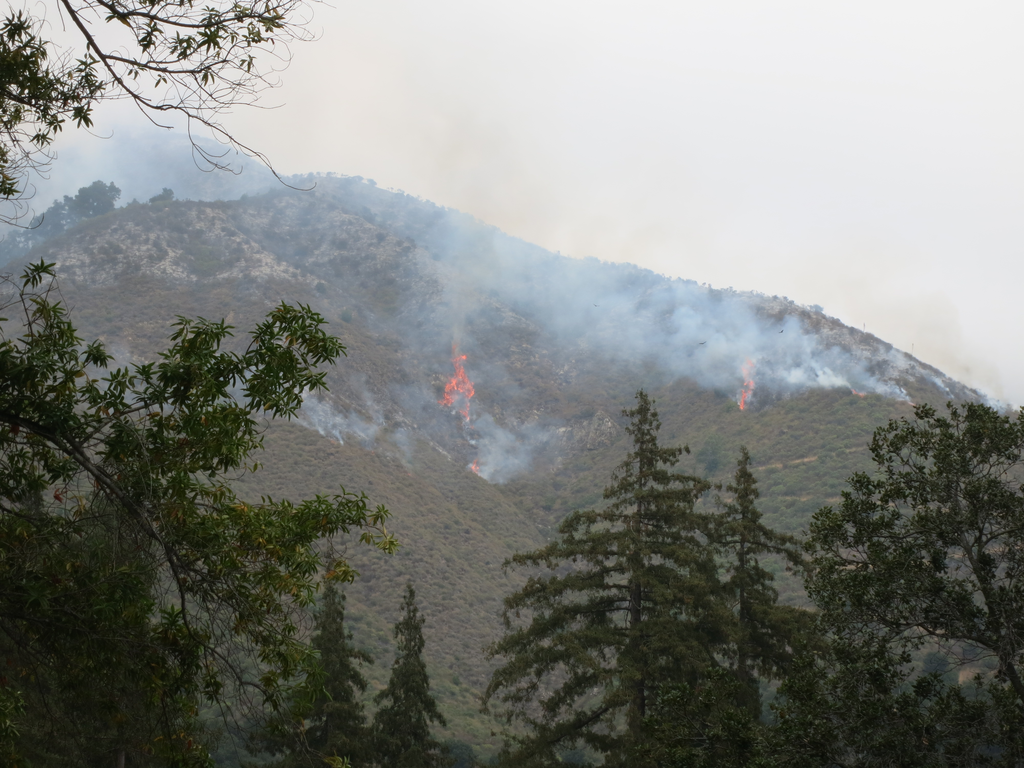 Got into my friend's place in the Bay Area around Thursday night. I got to explore San Francisco a little bit friday, while my hosts were working. There was fun motorcycle specific parking in the pier area, which is a fun change from the midwest. I ate some seafood at Pier 39, which is like an even bigger version of Navy Pier in Chicago. The tourist stuff pretty much extends all the way to Ghirardelli Square. Unfortunately not much of a view of the Golden Gate bridge that day, it was covered in fog which I'm told is typical of August. I also got to check out the Exploratorium, something I've always wanted to visit since I was little. A lot of the exhibits were interactive and covered with other people's children, so I didn't really get many pictures there. Then I went and checked out the Golden Gate park before meeting some friends for dinner.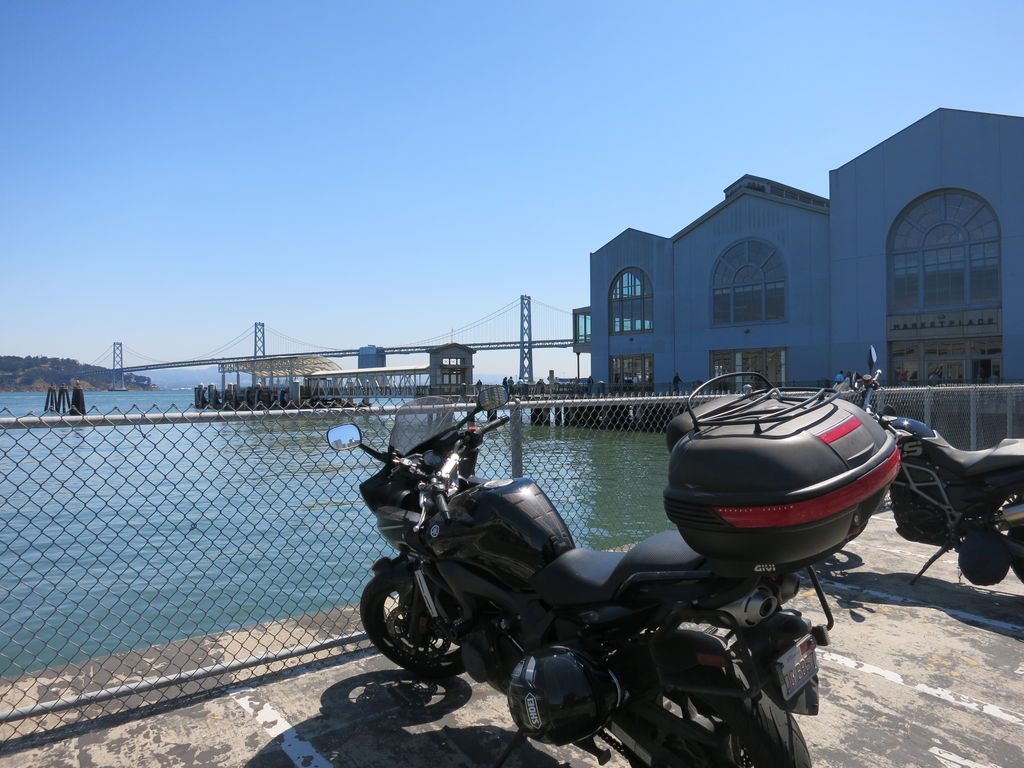 Since the guys I'm staying with are also motorcyclists, we decided Saturday would be a good day for me to get some fresh tires. What was going to be a morning project turned into an all day project though when we decided I needed new oil too. Turns out my oil cover is cracked, so now I'm in the Bay Area for a few days waiting on some parts to come in so we can fix it properly and get me back on the road.